We're proud to announce that our Executive Advisor,
Clarke Porter
, has been honored with the Dean's Recognition Award by the Towson University Fisher College of Science and Math for 2019. Porter earned a Bachelor's Degree in Mathematics from the institution in 1976 before going on to earn a Master of Science in Education from Johns Hopkins University.
Few people can claim to have played a crucial role in the birth of a new industry, but by establishing a computer-based testing solution for Novell over a quarter of a century ago, Clarke was among the early pioneers.In that time, computer-based testing has become an exam delivery standard across many markets. Clarke has advanced and accelerated numerous technology companies and the tech community, while developing and mentoring the next generation of innovators.
"One of the main traits that I was able to nurture at Towson was curiosity," Clarke shared in his remarks to the 2019 graduating class at the FCSM commencement ceremony. "Curiosity helped me take advantage of transformational technology trends which in turn allowed me to build four credentialing businesses."
A believer in giving back to the communities that have fueled him personally and professionally, Clarke and his wife Phyllis established the
Porter Family Scholarship for Math and Computer Science
at Towson University in 2017. The $5,000 scholarship helps students chase their own curiosity in math and computer science.
---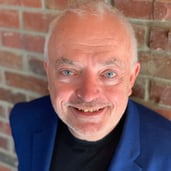 Clarke Porter has been an innovative leader in the electronic testing industry since its inception. At Control Data Corp., he developed the industry's first commercial computer-based testing (CBT) system to deliver on-demand exams for NASD (now FINRA) in professional testing centers.
Clarke was a founding employee and President of the Certification Division of Drake Training & Technologies (now Prometric) that deployed revolutionary client-server architecture and a widely accessible, cost-effective global CBT infrastructure. Clarke partnered with Novell to pioneer certification for IT professionals and played a key role in the development of CompTIA's A+ program, setting new standards that facilitated the growth of the multi-billion-dollar IT certification market. He also instituted an annual conference for CBT professionals that paved the way for the later creation of ATP.
Clarke has a Master's degree in Education from The Johns Hopkins University and a BA in Mathematics from Towson State College (now Towson University).