"Coastal Carolina University in Conway, SC will be rolling out a unique curricular initiative throughout its English Department that administers digital badges to students who demonstrate mastery in the critical skills outlined in first-year writing courses."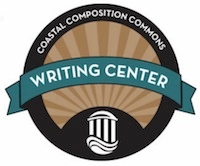 Learn more in a new article in Campus Technology entitled "A Digital Badge Initiative in First-Year Writing Courses", by Denise Paster and Alan J. Reid. The authors describe the innovative program and how Credly and BadgeOS made it possible.
Read article: http://campustechnology.com/Articles/2014/04/17/A-Digital-Badge-Initiative-in-First-Year-Writing-Courses.aspx?Page=1
---
Article Excerpt:
"Coastal Composition Commons is an external site that was constructed using a WordPress theme coupled with the BadgeOS plugin, a free program that enables credit issuing in the form of digital badges. The badges themselves were developed with Credly, a free online service that allows users to create, customize, store and issue achievement-based digital badges. In total, the only cost of the program development has been the domain hosting fee. Expert reviews of the CCC were conducted by outside organizations, including individuals from MIT, the Mozilla Foundation, Harvard and the NASA Office of Education, all of whom are currently implementing digital badges in varying capacities."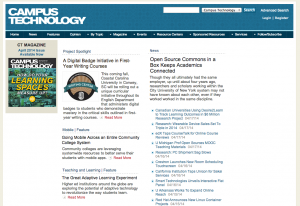 Read article: http://campustechnology.com/Articles/2014/04/17/A-Digital-Badge-Initiative-in-First-Year-Writing-Courses.aspx?Page=1